Chicken recipe | Simple chicken curry recipe | 1 kg chicken curry recipe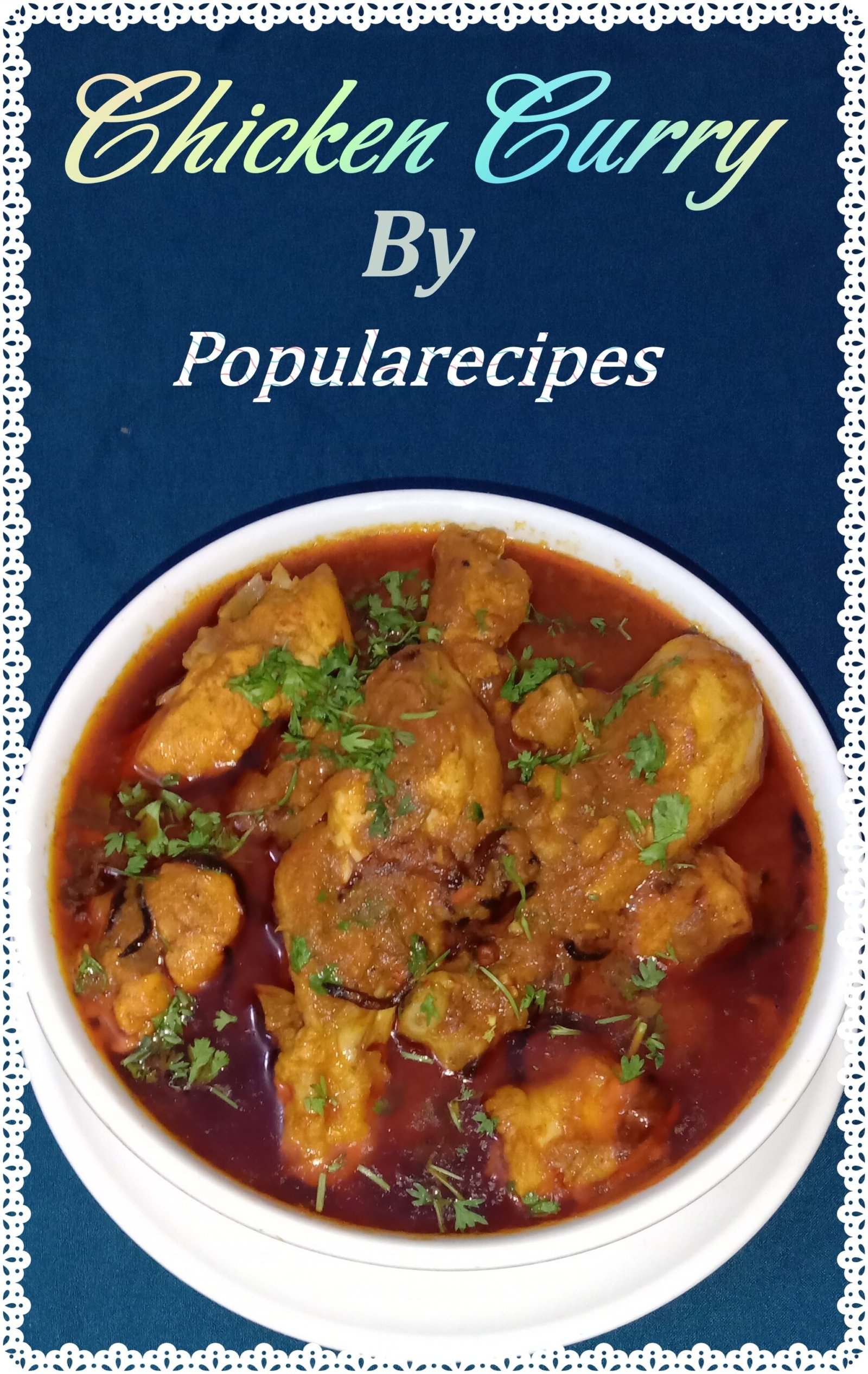 Hello friends, Today I am going to share with you one of the best all-time favorite mouthwatering chicken recipe which is Chicken curry. With step-by-step instructions, photos, and video.
Here I am making this chicken curry with my own style using one secret ingredient. So read the chicken curry recipe and watch the video till end 🙏
Let's check out👇👇👇
Course: –  Main course Brunch, Lunch,
Prep Time: – 40  Minutes
Cooking time: – 15 Minutes
Total Time: – 55 Minutes
Servings: – 6 Peoples
Chicken Curry recipe video:
Ingredients:
Ingredients for chicken marination:
1 kg- Chicken
1 – green Chilli
8-10- Garlic cloves
1 teaspoon – of Turmeric Powder
1 tablespoon – Cooking oil
2 inch – Ginger
1 teaspoon – of Salt
1 teaspoon – red Chilli powder (Kashmiri red chilli powder)
Ingredients for fried onion:
1 tablespoon ghee( clarified butter)
1tablespoon cooking oil
2- sliced onions
Ingredients for chicken curry:
2- roughly chopped onions
2-3-roughly chopped tomatoes (for Tomato puree)
50g- garlic cloves
2 inch- Ginger
1 Fist- coriander leaves
1 serving spoon- cooking oil
2- bay leaf
1- star
4- cloves
2-2- inch – cinnamon sticks
2- green cardamom
1teaspoon Shah jeera ( cumin seeds)
4- back paper
1/4 teaspoon salt
1tablespoon coriander powder
1 teaspoon cumin powder
1teaspoon chicken masala
2 tablespoons – of red chilli powder
2tablespoon chopped coriander leaves
1 glass -Water (as per requirement)
Instructions:
1. How to marinate chicken for chicken curry?
First of all cut chicken into medium pieces and wash up to clear water runs.
Now, Blend 2-inch ginger, 8 to 10 garlic cloves, and green chilli together and make its paste.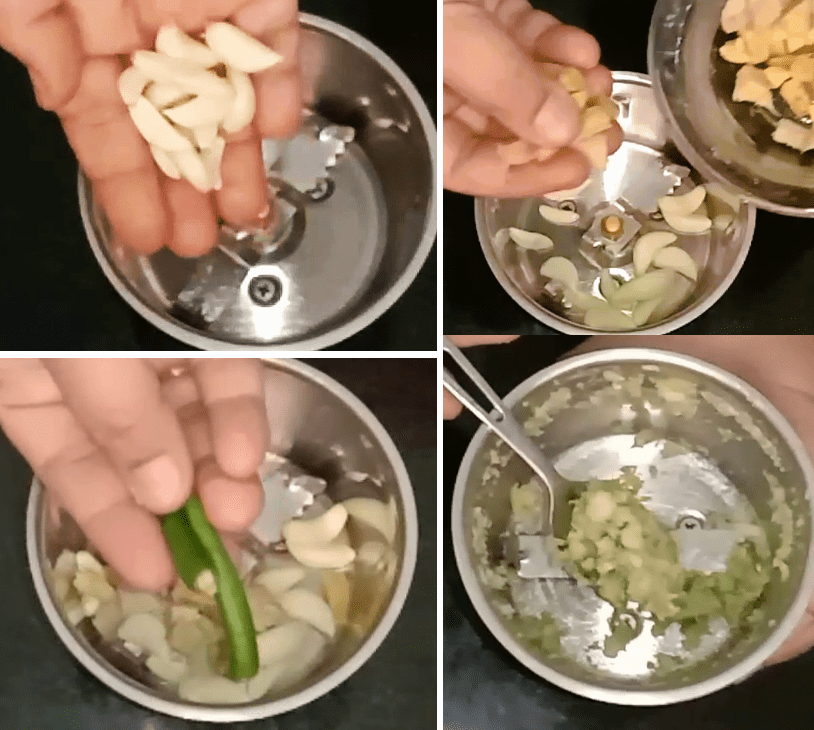 Add this paste to the washed chicken. Further add 1 teaspoon salt, 1teaspoon Kashmiri red chilli, teaspoon turmeric Power and 1 tablespoon oil and
Mix well and marinate chicken for at least 30 minutes for good results marination.
2 – How to make green and red masala for chicken curry?
For green masala take 50gms  garlic cloves, 2-inch ginger, 2 medium size chopped onions, and 1 fist-coriander leaf and blend all together to make a fine paste. and here is the green masala ready.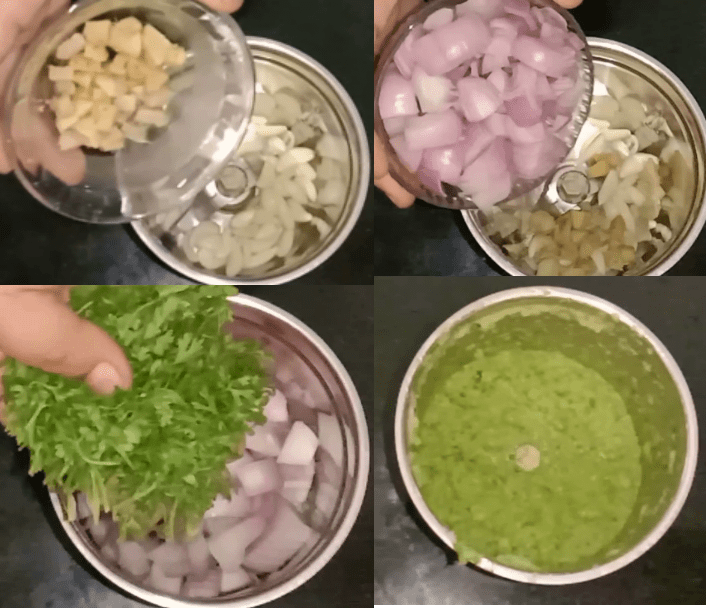 3 – How to make red masala for chicken curry?
Take 2 large sizes of chopped tomatoes and blend them up to it become puree.
That's our red masala for chicken curry.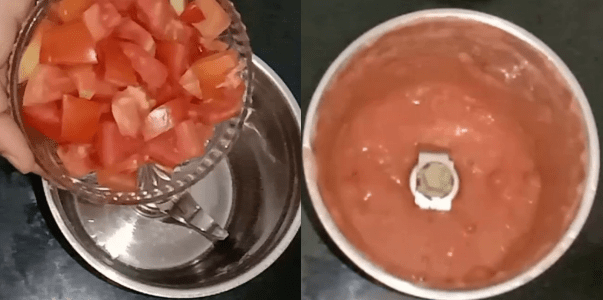 4 – How to make fried onion?
Heat a deep pan or kadhai on medium flame and add 1 tablespoon ghee and 1 tablespoon oil together.
Add sliced onions and fry them up to change color to brown. Then remove the fried onion to a plate and allow them to cool down. ( keep stirring continuously)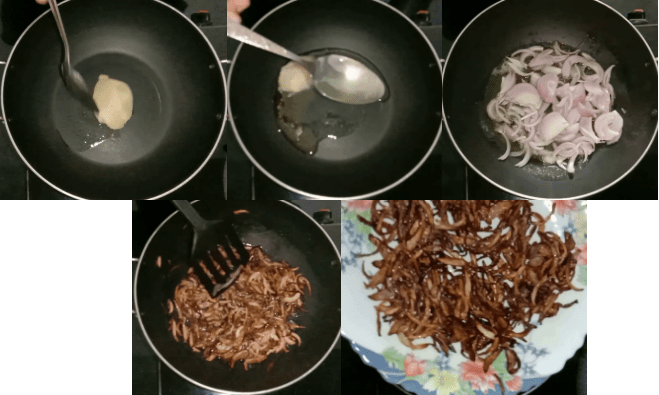 5 – How to make chicken curry?
In that same kadhai heat on medium flame and add 1- serving spoon of cooking oil and fry all dry masala ( 2 bay leaves, 4 cloves, 4-inch cinnamon sticks, 4 Black paper, 2 green cardamoms, 1-star anise and 1 teaspoon Shah jeera)

Now add green masala and fry it for 2 minutes with continuous stirring. Add all powdered masalas ( 1/2 teaspoon salt,1 tablespoon coriander powder, 1 teaspoon cumin powder, 1 teaspoon chicken masala, and 2 tablespoons of normal red chilli powder (as per your taste). Mix well and cook for a minute up until it leaves oil to the kadhai.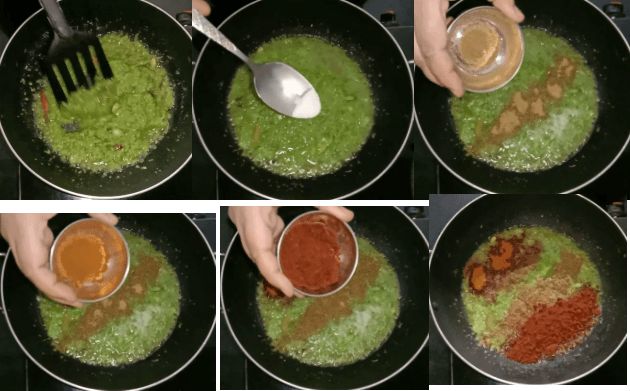 Now add marinated chicken to it and mix gently.
Further, add Tomato puree and half the quantity of fried onion. Combine well.
Add 1 glass of water to it and mix gently.
Cover the lid and allow the chicken to cook for 5 minutes on medium to high flame.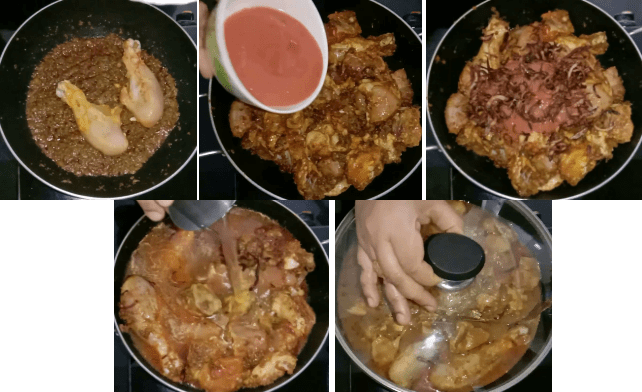 After 5 minutes please check and add the remaining fried onion and chopped coriander leaves, and mix well.
Now cover the lid again and cook for another 5 minutes on medium to low flame.

After 5 minutes turn off the gas flame.
Here are chicken curry is ready.
You can serve this yummy mouth-watering chicken curry with chapati, Nan, roti, and rice.
Must try this recipe and share your experience with us🙏.
Thank you ☺️